An Ally By Your Side
The Law Offices of Sahag Majarian II is a powerful ally to have on your side. We are recognized by our clients, the legal community, and the public, as a leading plaintiff's law firm dedicated to maximizing recovery for our clients.  We represent employees and consumers in class-actions across California!
Have You Been Wrongfully Terminated?
If you were terminated from your job unjustly or if you had issues with your employer, call the Law Offices of Sahag Majarian II for a consultation. You can call us at (800) 485-1049 or contact us here.
Know Your Rights!
Many Californians are not aware of their rights but you should know yours!  Contact us and we will respond to your inquiry within 48 hours.  Whether you have a complaint against your employer or concern as a consumer.  We want to hear your claims. 
Types of Violation
Learn how to recognize workplace violations and your rights as an employee.   Find out how to distinguish and identify a class-action either for a product, service or environmental violation.  The Law Offices of Sahag Majarian II will review your claims and explain your rights.
Make an Appointment!
Centrally located in the San Fernando Valley, the Law Offices of Sahag Majarian II has been practicing employee and consumer law for over 28 years. We are one of California's leading Labor Law firms and represent consumer rights. Contact us for a consultation.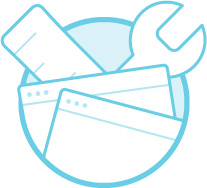 Wage & Hour
We represent employees who are not paid what they are owed from their employers.  We protect your rights to work in a safe environment and in the process assure that your employer is compliant with California labor laws.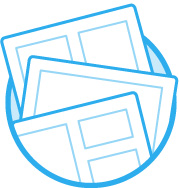 Wrongful Termination
If you were wrongfully terminated because of your race, age, disability, national origin, you have rights that are protected by law.  Our law offices will review your case in detail and provide expert advice to defend your rights.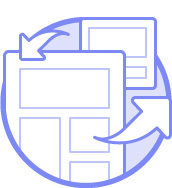 Class-Actions
Our firm has been designated as class council in over 100 class-actions against major corporations across the United States.  If you believe you were a victim of a wide spread wrongful practice either as a consumer or an employee, we will gladly evaluate your issues.
California Employment & Consumer Attorney
If you were fired from your job or were a victim as a consumer, contact our office for evaluation of your claims. With over 28 years of experience in handling insurance, employment and class-actions, we strive to protect your interests against companies that violate the law.
Dedicated & Knowledgeable
Sahag graduated from Loyola Law School in 1989 and has been practicing law since then.
Courteous & Professional
We listen to our clients, respect their privacy and keep matters confidential.
Se habla Español
We have a dedicated staff of full-time bilingual employees.